ABOUT US
Our goal at the Boone EDC is simple: To help our community thrive. Our businesses are a big part of our success, and small or large, manufacturing or headquarters, the corner coffee shop or entrepreneur with an idea, we're your one-stop shop. We'll help you find your company's next home, connect you with the right resources, and be your government liaison. And in the background, know our team is working hard to improve our overall quality of life.
Boone County is our home, and we can't wait to share it with you.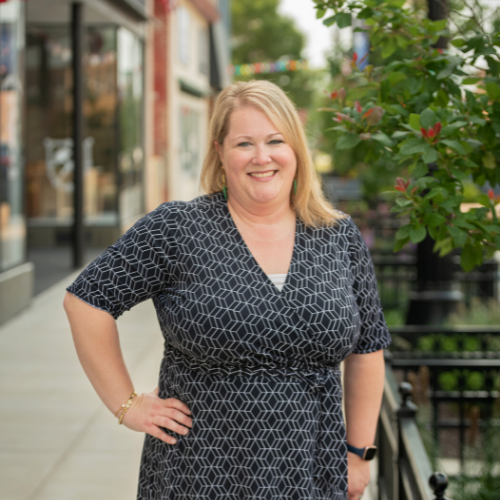 Molly Whitehead

Executive Director
Molly Whitehead was born and raised in Boone County. Passionate about business development and placemaking efforts, Molly's move to the Boone EDC in 2014 was a natural fit.
As Executive Director, Molly is the chief economic development and marketing director for Boone County. Prior to joining the Boone EDC, Molly served in various capacities in Indiana government, most recently with the Indiana Economic Development Corporation. Molly has a Bachelor's Degree in political science and history from the University of Indianapolis and a Masters of Business Administration from Indiana Wesleyan University. In her free time, Molly likes to quilt, read and spend time with her family.
  317.719.5268
  molly@betterinboone.org
  LinkedIn
 Download vCard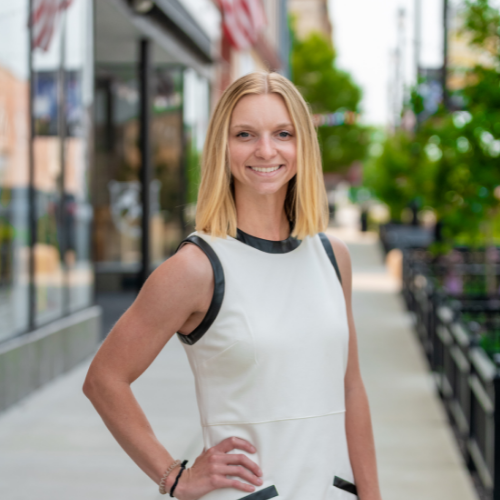 Claire Collett

Entrepreneurship and Innovation Manager 
Claire joined the team in June of 2021. As Economic Development Manager, Claire serves as our business advocate and entrepreneurial developer for Boone County. She focuses her efforts on developing relationships with small businesses and entrepreneurs, in addition to, providing them with valuable resources to assist in future growth. Claire also works with companies looking to expand or locate in Boone County. Prior to joining the Boone EDC, Claire was a Program and Event Coordinator for the 500 Festival. Claire has a bachelor's degree in marketing and entrepreneurship & innovation from Butler University. Outside of the office, Claire enjoys working out at Eat the Frog Fitness, traveling, and volunteering with Girls on the Run.
317.719.1990
claire@betterinboone.org
LinkedIn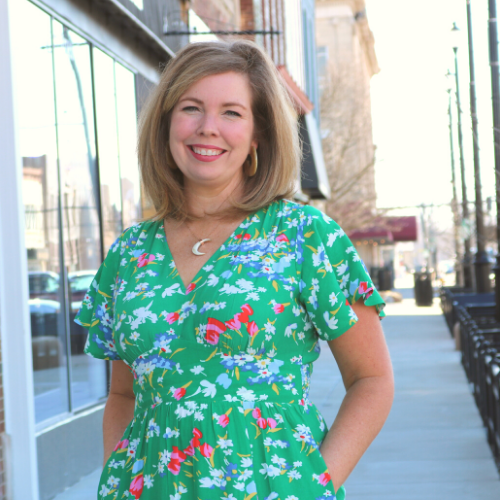 Sarah Ford

Manager, Talent Development
Sarah Ford has called Boone County home for 12 years. She has more than 15 years of experience working with non-profits with much of her time spent in marketing and communications at the Indiana Pork Producers Association. Most recently, Sarah has run a small business consulting firm alongside her husband where she provided bookkeeping, administrative and event management services for multiple clients. Sarah has served in many capacities for the Town of Whitestown as a member of the Redevelopment Commission, Board of Zoning Appeals, and Plan Commission. As Manager of Talent Development, Sarah leads talent attraction and retention efforts on behalf of Boone County.  She creates solutions that address local workforce challenges and champions creative placemaking efforts throughout Boone County. Sarah holds a bachelor's degree from The Ohio State University in agricultural communications and a master's degree from Oklahoma State University in agricultural communications. In her free time, Sarah enjoys spending quality time with her husband and two boys, attending and watching Buckeye football games and horseback riding.
 317.995.0344
 sarah@betterinboone.org
We are here to serve the needs of our businesses in any way possible, whether you're expanding an existing enterprise or relocating to Boone County.
2030 Indianapolis Ave
Lebanon, IN 46052
LEBANON, Ind. - Meeting the unmet demand for a smaller building footprint, with the intent of attracting a high-value, high-tech manufacturing or research and development company, were motivating factors for the City of Lebanon to break ground on a 50,000 square-foot...
LEBANON, Ind.- The Boone County Economic Development Corporation (Boone EDC) has partnered with Mainvest, an investment platform enabling small businesses to harness community investment to fuel their growth. The two organizations have launched "Investing in Boone...
LEBANON, Ind. - Six Lebanon High School seniors were recognized during a Trades Signing Celebration held at Lebanon High School on May 9.  The event was coordinated by Lebanon High School in partnership with the Boone County Economic Development Corporation (Boone...
Rick Isenhower, First Farmers Bank & Trust – President
Steve Bardoczi, Witham Health Services – Vice President
Brian Anderson, Wabash Valley Power Alliance – Secretary
Adam Owens, RL Turner Corporation
Shane Conner, Atec-Electric
Nathan Frampton, Fanimation
Tony Setzer, Bose McKinney & Evans LLP
2030 Indianapolis Ave
Lebanon, IN 46052