We provide the no-hassle know-how to
build better business and elevate communities
We build better communities by attracting and supporting business and creating life-enhancing jobs, places, and spaces.
Proud to be the Indiana Chamber's NextEra Energy Resources 2023 Community of the Year
We'll help you build the best version of you, your business, your life.
find A home for your business
Whether you are looking for your first building or expanding your business, we create a customizable experience to meet your needs and find your perfect fit.
turn that idea into a reality
We believe dreams shouldn't just exist in your head. We're here for you from Step 1 to Step 47 with funding and training opportunities to help you launch and grow your business well.
connect with potential employees
You have jobs, we have people to fill them. Our uniquely tailored programs help all Boone County employers make the most of our skilled workforce. From virtual job fairs to education to level up your workforce we'll meet your needs. 
find a new job
Boone County is growing and so are our job opportunities! If you just moved to the area or are looking for something new, we can connect you to your next career. 
explore the community
 Boone County is our home and we can't wait to share it with you. We're anything but "small town" with plenty to do and see.
Meet the team making it happen
Connect with a member of the Boone EDC staff or learn more about the team behind the scenes of our growing community. 
our residents, our employers, our workforce.
You DON'T SETTLE FOR STATUS QUO, NEITHER do we. 
We're working hard behind the scenes to create the kind of life and business growth you could only dream about. We're no longer Indiana's best kept secret.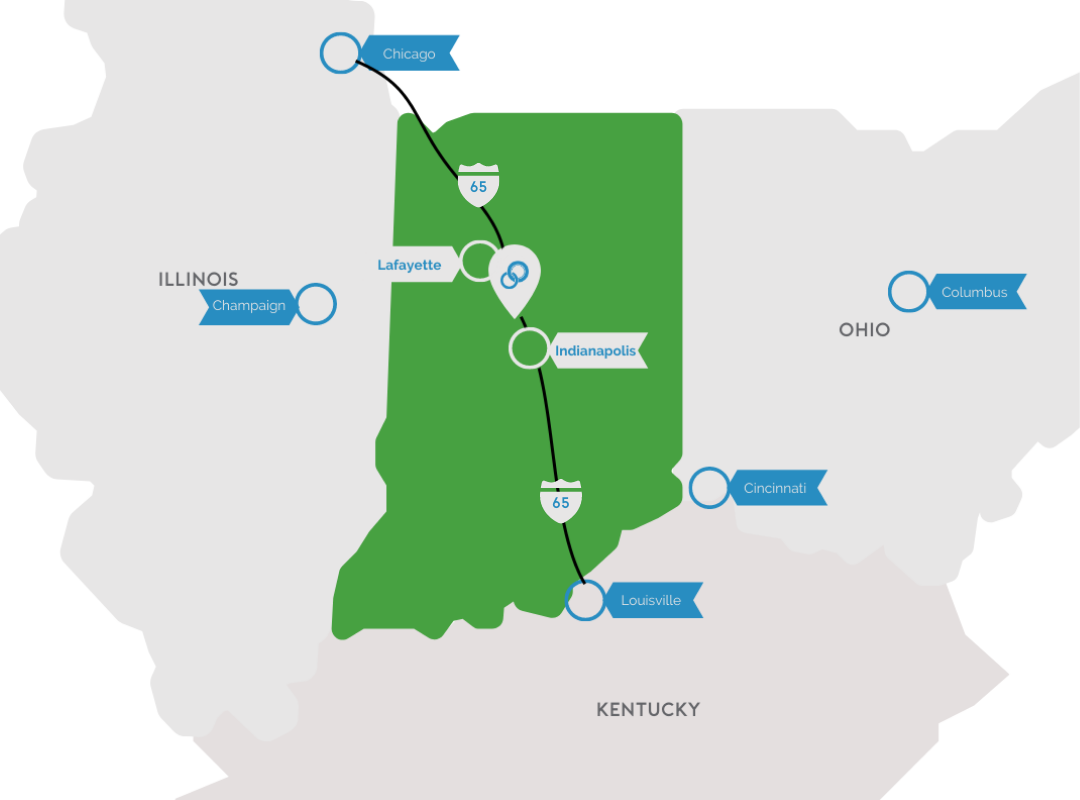 Nestled off 1-65, we are ideally situated between Indianapolis and Lafayette. That means we have a large and talented workforce, ideal for meeting the needs of complex industries of all kinds and easy commutes. It also means we have a diverse set of industries – information technology, pharmaceuticals, e-commerce, manufacturing, and food and beverage. Abundant utilities, north-south and east-west interstates, and business-friendly government ensures your company has everything it needs to be successful. 
INVEST & Build Better
WIth Us
The Boone EDC is an independently funded nonprofit organization, which works to grow Boone County's economy. By becoming an invested partner, you are helping shape the region's future. With investment from more than 60 companies, public agencies, and private organizations, we are able to provide direct services that help companies grow, and lead initiatives to enhance our county's competitiveness.
"We choose to support the Boone EDC because it allows us to participate in conversations that help shape our local economy. Boone EDC provides invaluable research and data that help us make the best economic decisions for their businesses to thrive."
"We support the Boone EDC because we know the importance an EDC role plays in the Economic Development world. They are experts when it comes to working on economic development projects and coming up with creative ways to win new jobs and investment for their communities."