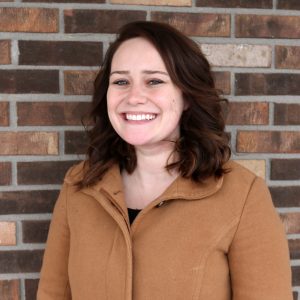 Lebanon, Ind. – The Boone County Economic Development Corporation (Boone EDC) announces the hiring of Rachel Huser as Economic Development Manager.
Huser will assist with business attraction and expansion projects for small and large businesses in addition to providing guidance and connections to start-ups and existing businesses.
A Boone County native, Huser most recently served as a Senior Analyst at Lakeshore Food Advisors, LLC, a boutique investment banking firm in Chicago.
"Rachel's role as Economic Development Manager will help us continue to attract new businesses to Boone County in addition to helping the current ones grow," said Boone EDC Executive Director Molly Whitehead. "Rachel's enthusiasm and thoroughness will be a great value to small business owners and entrepreneurs."
Huser has a bachelor's degree in business administration from Saint Mary's College.
"As the daughter of local small business owners, I have a first-hand experience of how important business connections are as entrepreneurs plant roots in Boone County," said Huser. "I bring a background and passion for business development and look forward to providing guidance and connections for businesses of all sizes in Boone County."
Huser begins working at the Boone EDC on November 26.
About the Boone County Economic Development Corporation
A strong community is a united community, one that achieves balance between its residents and businesses. At the Boone County Economic Development Corporation, we seek the right economic opportunities to support strong communities and enhance the quality of life for all Boone County residents. We aim to be a catalyst for smart growth strategies. We forge mutually beneficial partnerships with organizations capable of understanding and further enriching the unique assets that the residents of Boone County have built. For more information, visit www.betterinboone.org.