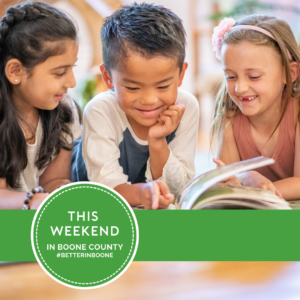 Need ideas for your weekend plans? Check out what's happening in Boone County this weekend!
Thursday, February 2
Friday, February 3
Saturday, February 4
Sunday, February 5
Run or walk at the Groundhog 5-miler at Zionsville High School. The race begins at 1 p.m. and proceeds benefit the Zionsville Food Pantry.
Expand your home library at the Friends of the Library Book Sale at the Hussey Mayfield Public Library in Zionsville from 1 p.m. – 5 p.m.
Explore these great Boone County amenities anytime!