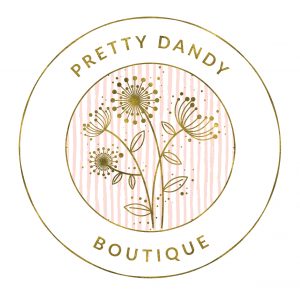 Tomorrow is Small Business Saturday, a day dedicated to supporting local businesses in our community.
If you are looking to buy something for a female in your life, look no further than our partners at Pretty Dandy Boutique.
Pretty Dandy Boutique, located at 212 West Main Street in Lebanon, offers trendy women's clothing in size small through 3XL. They also carry fashionable jewelry, handbags and accessories in addition to organic soaps and lotions.
Pretty Dandy Boutique owner Tasha and her husband Zach, both Boone County natives, have three young girls. Tasha saw a need for affordable high-end fashion in the community and decided to act.
"The name Pretty Dandy Boutique comes from my girls' love for dandelions and a slogan my father would always say to me," said Tasha. "Growing up, I have many fond memories of shopping with my mom, but we always had to travel outside of Boone County. I chose to start my business in Lebanon to provide a local option for women to receive a personalized shopping experience."
This weekend, Pretty Dandy Boutique has great specials to kick off your holiday shopping:
FRIDAY ONLY
Receive a $10 cash card with every $50 gift card purchase
SMALL BUSINESS SATURDAY
$10 off any "little Dandy" purchase of 2 or more
$5.00 off any footwear
10% off any jewelry purchase
$5.00 off any top with the purchase of two or more!
Support a local business like Pretty Dandy Boutique this Small Business Saturday!