It's time to break those winter jackets out of the closet! Hot chocolate, snow and holiday events are around the corner. Check out these fun holiday events happening in Boone County.
Holiday Fun in Boone County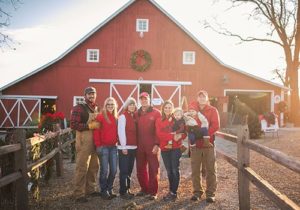 Dull's Tree Farm
Thanksgiving is over and the Christmas Trees come out! Dull's Tree Farm is open throughout December! Dull's also offers a Wreath Barn, a store, and lots of treats! (Dull's Tree Farm is now closed for the Christmas season.)
Photo credit: Ryan Woodall Photography
Christmas in the Village
Zionsville's Christmas celebration will last throughout the holiday season. Join their Christmas in the Village every weekend from November 26 – December 19. Their Christmas parade and town tree lighting will be on November 27 from 5 – 7 p.m. Each weekend has special events, including a Christmas Crawl and Family Day, and you can visit Santa at the Santa House Saturdays & Sundays from 11 a.m. – 3 p.m.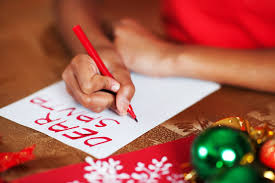 Letters to Santa
Drop off a letter to Santa in his mailbox at the Whitestown Municipal Complex. Make sure you drop off your letters before December 11 and include an address and stamp for a response from Santa!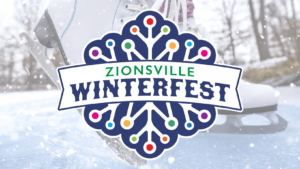 Winterfest
This month-long winter event will feature an outdoor ice-skating rink, food vendors, sledding, a holiday village, and more! Enjoy the magic of the holidays this December at Zionsville's Mulberry Fields from December 10 – January 2. There are different daily events, including silent glow disco and a frozen princess party! Registration for some events is required.

Maplelawn Farmstead's Pictures with Santa
On December 10 and 17 from 6:30-8:30 p.m., take the kids to Maplelawn Farmstead for pictures with Santa!
Soup with Santa
Join in the fun on December 11th at the Jamestown Fire Department's Soup with Santa  from 4 – 8 p.m. The Jolly Ole Elf arrives at 5 p.m.  The annual cookie / candy contest and auction will also be held. All goodies should be dropped off by 1:30 p.m. and the auction starts at 6 p.m.
Santa's Drive-Thru
Drive-Thru Morning Dove's barn to see Santa and his reindeer! Each child will receive something special from Santa! Come out on December 11 or December 18 from 6  -8 p.m.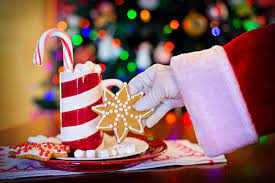 Santa's Workshop and Cruise
Santa is coming to Whitestown! Visit him, Mrs. Clause, and his reindeer on December 11 from 1 – 5 p.m. There will be lots of treats and Santa's cruise to follow at 6 p.m. throughout the Whitestown neighborhoods!
Breakfast with Santa
Join the Witham Family YMCA with a fun morning of crafts, games, a light breakfast, cookie decorating, and photos with Santa! There are three timeslots to choose from on December 11 from 9 – 11 a.m. Registration is required.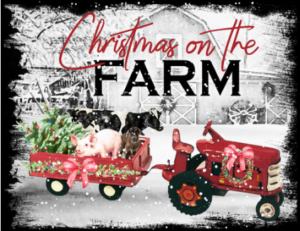 Visit with Santa and enjoy cookies, hot chocolate and kids crafts at the Franklin Barn in Jamestown on December 11 from 3 – 6 p.m. and December 12 from 11 a.m – 5 p.m.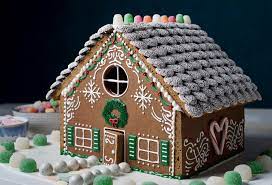 Gingerbread House Decorating Kit & Santa Visit
Purchase a Gingerbread House Decorating Kit and enjoy a private visit with Santa on December 12 at the Stonegate Clubhouse from 12 – 5 p.m. All the proceeds benefit The Caring Center. ($50 – $100 donation)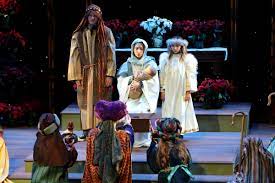 Best Christmas Pageant Ever
The Black Box Theater Co. presents the Best Christmas Pageant Ever on December 17 – 19.  This cast of young actors will be sure to amaze! $10 per person.

The Nutcracker
The Ballet Theatre of Carmel Academy presents The Nutcracker at the STAR Bank Performing Arts Center in Zionsville. This timeless production will be held on December 18 and 19 with shows at 2 p.m. and 7:30 p.m. They will also have a Land of the Sweets Bake Sale and the Nutcracker Boutique! $18 – $25 per person.
Santa Visit at Samson Family Leather
Kids are invited to stop by Samson Family Leather in Lebanon and Visit with Santa and Mrs. Claus on Sunday, December 19 between 2 – 5 p.m.
Visit with Santa at the Whitestown Marathon & UHaul on Sunday, December 19 from 5 – 8 p.m.
Bring the kids for a Santa Visit at Jawbone BBQ in Advance on Thursday, December 23 from 4 – 7 p.m. This will his last stop before the BIG night!
Christmas Lights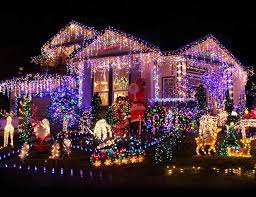 Snead's Xmas Lights
Snead's Family Christmas Lights are located right in Whitestown with lights sequenced to hits on the radio.
Address: 3314 S 575 E, Whitestown, IN
Lit on Witt
On Saturday, December 11, enjoy Witt Road's light display and a stop with Santa! They will be collecting donations to the Boone County Fraternal Order of Police.
Address: 1801 Witt Rd., Lebanon, IN
Klooz Christmas Lightz
Check out the Klooz Christmas Lights in Lebanon! They're all sequenced to Christmas hits!
Address: 302 E Busby St., Lebanon, IN
New Years Eve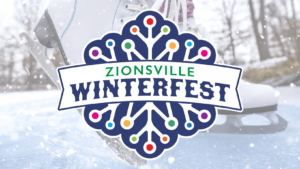 Noon Year's Eve Party
Kick off 2022 a little bit early with the entire family at Zionsville's Winterfest from 9 a.m. -12 p.m. on December 31. Your family can raise a toast with some tasty juice, join in a countdown to Noon and party with friends during this icy themed celebration! $5 pp. Reservations are required.
6-course Beer Pairing Dinner
Celebrate NYE with a 6-Course Beer Pairing Dinner at Moontown Brewery in Whitestown. Chef Ian's 6-course dinner menu will include a perfectly paired Moontown beer to complement his fabulous food. $100 pp. Advance tickets available at Moontown.
New Years Eve at Klooz Brewz
Ring in the New Year at Klooz Brewz in Lebanon. They will be serving a NYE Dinner for two ($70) from 5 – 10 p.m. and hand krafted brewz & until 12:30 am. Marc Imboden is the featured musician.