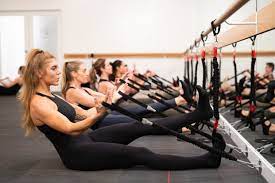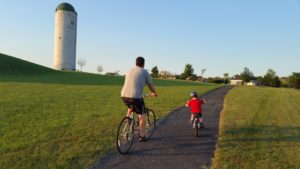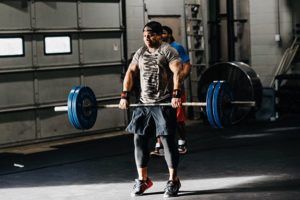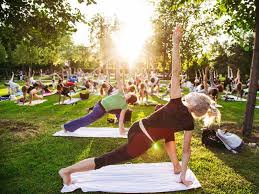 Staying active is important to keep our bodies healthy and happy. But doing the same, boring workout everyday gets old. Here's fun ways to keep your body moving and in shape right here in Boone County: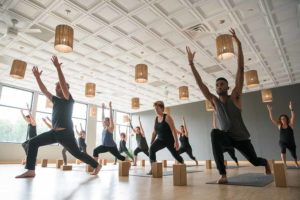 Find Your Zen with Yoga
Although it may look easy, yoga requires a lot of strength and balance. Not only will you strengthen your core, but you can relax and stretch your body while doing it. Blooming Life Yoga offers free community yoga in Zionsville Lions Park on Saturdays at 9am. It's the perfect opportunity for all ages and skill levels. You can also join Hotel Tango's Detox to Retox Yoga – an hour of yoga followed by a cocktail – all for $25! Interested in giving yoga a try? Here are some local places: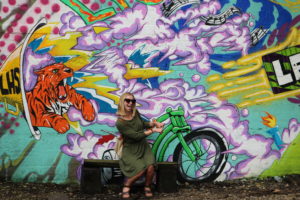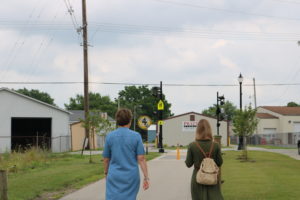 Explore the Big 4 Trail
Whether it's biking, jogging, or walking, the Big 4 Trail is a unique way to stay active in Boone County. The trail travels through Thorntown, Lebanon, Whitestown, and Zionsville. Once fully connected, it will span over 50 miles long. The trail is a great way to move while enjoying the outdoors, and there's lots to stop and do along the way. Don't miss the many murals and walking men sculptures that decorate the trail:
Check out a full list of Things to Do Along the Big 4 Trail.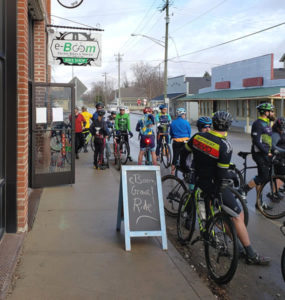 Ride Along with eBoom
Part of what makes working out fun is having someone to do it with, so eBoom Electric Bike Shop offers weekly group rides. They have a gravel ride and a slow roll ride. With multiple groups and levels, you can find your perfect fit! And if you're more of a solo rider, eBoom has all your bike needs. They are located right on the Big 4 Trail in Whitestown.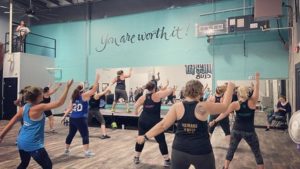 Dance it Out
One of the most fun ways to get moving is to get grooving. And with so many local dance options, why wouldn't you?
Lebanon Ballet School
For the younger ones, the Lebanon Ballet School offers top quality dance instruction with a variety of dance classes for many ages, including tap, ballet, pointe, jazz, & hip hop.
The Talent Factory
The Talent Factory offers many arts and dance classes, including acro, ballet, hip hop, jazz, & more! They also offer competitive dance classes where members compete against other dance studios! They currently hold 3 national titles.
Dance Fit with Erin
For a dance class that the whole family can join, check out Dance Fit with Erin. Their classes add high calorie burn and hip hop/pop music to a dance workout. They offer many different classes, and if you can't quite make it, there's videos online!
The Village Dance Studio
The Village Dance Studio in Whitestown is geared towards all ages. For the kids, they offer many dance classes, including ballet, remix, hip hop, jazz, and many more! They also offer dance fitness classes for teens and adults, incorporating tap and ballet into the fitness class.
Z Fit Club
Z Fit Club also offers something for both adults and kids. They have dance-based workouts, like Zumba, as well as yoga and strength classes that anyone can join. They also have their own dance team – both recreational and elite – for the 1st – 8th graders.
Pure Barre
For a more low-impact dance workout, Pure Barre in Zionsville offers workouts that use barre techniques to create cardio and resistance workouts that help sculpt your body.
Try one of these great dance fitness options for a fun workout!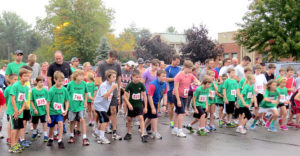 Register to Race
Enter a 5k and race to the finish line. If you want to add a competitive edge to your workout and push yourself further, a race setting is perfect for you. 5ks don't have to be competitive, though. If you just want a change of scenery from your treadmill or neighborhood, grab some friends and walk or run the 5k. It's the perfect way to get motivated and moving. Here's a list of upcoming 5ks in Boone County:
Fight for Fitness
For functional and fun training, kick it with one of Boone County's martial arts studios, dojos, and training gyms, offering classes like Jiu-Jitsu, kickboxing, and karate. It not only is great for your fitness, but it can help train in self-defense. Here's some options to get you started:
Get Fit with CrossFit
If you want a high intensity workout that will push your limits, give CrossFit a go. Boone County's CrossFit gyms offer not just workouts, but nutritional help and a support system. Here's our local CrossFit style gyms: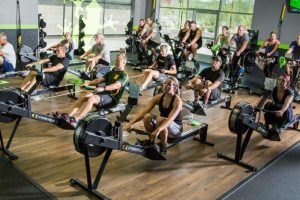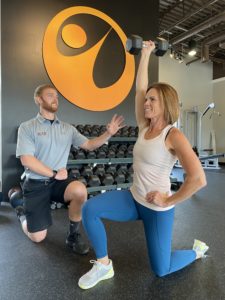 Keep it Basic
Of course, we can't forget the classic fitness staple – the gym. Luckily for you, Boone County's gyms offer much more than just workout equipment that help you stay healthy and active.
Eat the Frog Fitness:
Eat the Frog Fitness in Zionsville combines athletic-training, new technology, and heart rate training for effective and low impact workouts. They offer fitness tests for personalized 'Eat the Frog Prescription' and offer strength, cardio, and agility workouts. There is 24/7 access to the facility and group workouts. You can try your first session free!
Witham Family YMCA:
The Witham Family YMCA in Lebanon offers much more than just weight training and cardio machines. The YMCA has a pool open to swim in – an underrated and fun form of exercise. There are also many classes for no added cost, including HIIT, cycling, and more! If you like one-on-one training, their personal trainers are there for you!
The Workout Hub:
The Workout Hub in Zionsville is open 24/7 and provides personal training and small group classes, along with their cardio equipment, strength machines, and free weights.
Anytime Fitness:
Anytime Fitness in Lebanon and Zionsville offers 24/7 access to the facility. Their trainers offer personalized training and wellness help. The small gym environment and friendly staff provides a welcoming atmosphere.
Body Outfitters:
Body Outfitters in Zionsville is a personal training studio that offers personal training, small group training, family workouts, nutritional counseling, and sports specialists.  They also have a private shower room, kids' area, and warm up/mobility space.
Max Impact Fitness:
Max Impact Fitness in Zionsville designs workouts specifically for weight loss, combining total body strength and high intensity cardio. They offer personalized fitness and nutrition plans. Try your first week free!
Exercise Inc:
Exercise Inc in Zionsville offers coaching, nutritional plan, and strength training for 20 minutes a week. Their effective workouts and accountability to healthy behaviors helps achieve success in their client.
West Indy Barbell: 
New to Lebanon, West indy Barbell has a variety of strength training options.