It's the time of year where the leaves change colors and the weather gets cooler. Pumpkin spice lattes, fall festivals, and warm apple cider are officially here! Looking for some fun this fall? Boone County has a lot to offer, from brew fests to pumpkin patches to trick-or-treating, we have it all!
Grab a Pumpkin Donut from Titus
Pictured: Pumpkin Cake Donut
The donuts we all know and love receive a special fall makeover. Head over to Titus Bakery and enjoy one of their limited fall donuts!
Dull's Pumpkin Harvest
Dull's Tree Farm offers the perfect fall destination right here in Boone County! Their pumpkin harvest opens September 25. The whole family can enjoy different amenities such as pumpkin picking, a corn maze, pony rides, delicious food, & more.
Festival of the Turning Leaves
The Festival of the Turning Leaves returns this year in the Town of Thorntown with a fun-filled weekend for the family. The festival offers entertainment, food, vendors, yard sales, & more! Join the fun on September 24, 25, & 26.
Jamestown Apple Cider Festival
The Jamestown Apple Cider Festival has an antique apple cider press in use, with food, vendors, music, cornhole, and games for the kids! Take the whole family for a fun time on October 2.
Fall Foliage Hike
Join a naturalist on a nature hike in Zionsville to see the wonderful colors of fall and learn about the changes in nature when preparing for the winter! Take the hike on September 29 at 11 a.m.!
Movies in the Park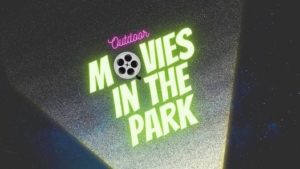 The Town of Whitestown hosts Movies in the Park this fall in Main Street Park! They have fun activities, treats, and a family friendly movie! Get in the spooky spirit with The Addams Family, premiering on October 9 at 7:30pm!
Boone Flavor Fest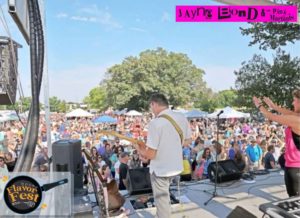 Kick off October with the Boone Flavor Fest in Whitestown! It brings the flavors of Boone County together for one event, with vendors from wineries, breweries, and restaurants! Join the fun on Friday, October 1.
Whitestown Brew Fest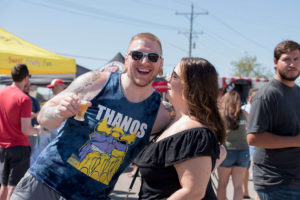 Join the Whitestown Brew Fest with over 20 local Indiana breweries, all offering their unique samples. Homebrewers can also compete in the Homebrewers Competition to earn a cash prize. There will also be live music, food trucks, & more! Come out on Saturday, October 2.
Mischief on Meridian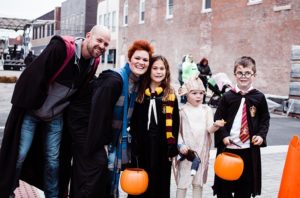 Located in the Heart of Lebanon, Mischief on Meridian gives kids a safe place to trick or treat. Local businesses and the community come together to offer a fun and safe night! Enjoy all the entertainment and trick-or-treating. Load up on candy on Saturday, October 30.
Zionsville Ghost Walk
Join the Ghost Walk, a haunted walking trail, to see all the ghosts and spooky tales of Zionsville. Prepare to be haunted on October 1 and 2 from 6-9pm.
Whitestown Trick or Treat Trail
Head to Anson Acres Park to trick or treat anytime between 4-8pm! Enjoy all the candy, a bonfire, and pumpkins available for purchase.
Pumpkins and Hayrides at Lions Club
Lions Park is hosting a free event filled with pumpkin painting, hayrides, bounce houses, games, food, & more! There is also a costume contest for the kids. Come out on Sunday, October 24..
Pumpkins in the Park
Come out to Memorial Park in Lebanon to enjoy hot chocolate, apple cider, kettle corn, and a hayride around the park. Don't miss out on their Smore's Station or their life-size games! End the fun by painting your very own pumpkin! It's happening on October 23 from 11 a.m.-2 p.m. The cost is $3 per person.