Boone County, Ind. – The Boone County Economic Development Corporation (Boone EDC) Digital Upgrade program for small businesses is now accepting applications through March 13, 2023. The 1:1 matching grant program will help for-profit small businesses in Boone County audit and update their customer facing and back-office functions. 
The program will be facilitated through a partnership of the Boone EDC and SB Code Works, a studio that specializes in designing and building projects in a digital space. The process will include assisting small business owners in a digital audit to understand current presence and working with each business to identify goals to grow and/or sustain their digital footprint. Strategies may include digital marketing, e-commerce integration, improving customer experience, and increasing efficiency. 
Selected businesses will be required to match their awarded amount. Applications close on March 13 and grant recipients will be announced on March 20, 2023. To learn more and apply, visit betterinboone.org/digitalupgrade 
The program is made possible through a grant from the National Association of REALTORS in partnership with MIBOR as well as sponsorship from Comcast and Duke Energy.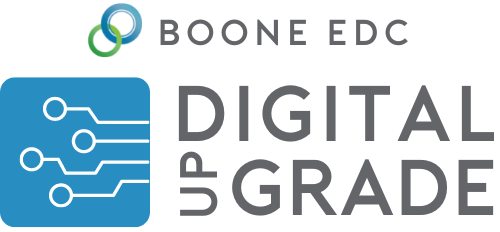 About the Boone County Economic Development Corporation 
The Boone County Economic Development Corporation (Boone EDC) is the economic growth engine for Boone County, Indiana. We build better communities by attracting and supporting business, and creating life-enhancing jobs, places, and spaces. For more information, visit www.betterinboone.org.