On Wednesdays, we thank our investors — so a big thank you to Duke Energy, specifically Haley Tomlinson, one of our Boone EDC Platinum Circle members.  Here are the 3 things you can learn from Haley.
Tell us about Duke Energy and your position.
Duke Energy, a Fortune 150 company headquartered in Charlotte, N.C., is one of America's largest energy holding companies and provides electricity to 7.8 million customers in six states. I work on the Economic Development team and my territory covers the northern half of the 69 counties in Indiana that Duke Energy serves. I have the opportunity to work with local, regional and State Economic Development originations on projects looking to locate in our territory by assisting with electric information, attending site visits and/or by offering our Rider 58 ED incentive on competitive projects. I also help facilitate various grants that local and regional Economic Development groups can apply for to help land new jobs and investment in their community.
Duke Energy's top priority is our customers. This commitment is evident in our economic development program where our mission is to help existing companies expand and recruit new industry that will result in new capital investment, jobs and increased tax base in the communities we serve.  The keys to our economic development program's success come from our commitment to Product Development (identifying, assessing, and advancing competitive sites and buildings), Business Recruitment (targeted industry sales team) and Economic Development (dedicated project management for a successful win).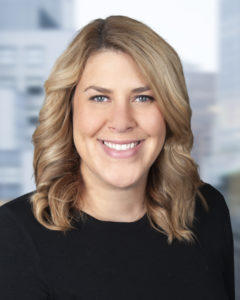 Why does Duke Energy support the Boone EDC?
Duke Energy supports the Boone EDC because we know the importance of an EDC role plays in the Economic Development world. Molly is an expert when it comes to working on economic development projects and coming up with creative ways to win new jobs and investment for the communities she serves. She and her team have shown companies that Boone County is the best fit for them and we have seen this reflected in the company announcements year after year.  
Give us a fun fact about yourself.
I had my first baby – Connor – during COVID-19.  I also have 2 rescue goldendoodles – Cooper and Ellie.
If you're in Duke Energy territory and would like to learn more about their programs and how they can benefit your business, you can reach Haley at haley.tomlinson2@duke-energy.com.