Written by Natalie Dafoe
They say that Spring is the season in which life is alive in everything, so why don't we choose to live, too? All too often, we get so consumed in our busy schedules that we forget the bounty that our community has to offer. Boone County is home to a place in which we do not have to limit ourselves to just living, rather, we have the choice to be alive.
Here is a list of Boone County Spring activities that will make you feel alive this season!
Sit Front Row for "America's Favorite Sport"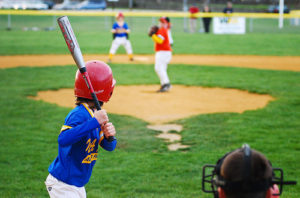 Cheer on your local youth and school baseball teams this spring as the long-awaited Indianapolis Indians season crawls closer! Returning to the diamond is never a bad time.
No game? No problem! Catch a tennis match, track and field event, or even a golf outing, too! Visit our Hickory Hall Polo Club for a unique sporting endeavor this season!
Dust Off the Grill
So, maybe your at-home barbecue skills are a bit rusty after the cold, and we don't blame you. Check out some of our favorite local barbecue joints for a tasty meal just at your fingertips:
Backroads BBQ (Lebanon)
Jawbone BBQ (Advance)
City Barbecue (Whitestown)
Reel in the Opportunity to Fish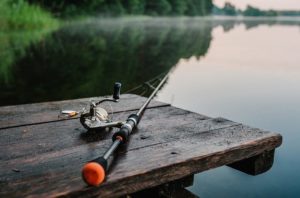 Here are links with information on local fishing locations:
https://www.hookandbullet.com/cn/fishing-boone-in/
https://www.lake-link.com/indiana-lakes/boone-county/boones-pond/15238/
https://www.orvis.com/fishing_report.aspx?locationid=7496
Spring into Spring Cleaning
It's that time of year again. This go-around, we urge you to donate your no-longer necessary belongings to local donation centers. Some locations in-need of regular donations include:
The Caring Center – Lebanon
Classic Reruns – Lebanon
Wishing Wings – Lebanon
Habitat for Humanity ReStore Boone County – Zionsville
Local Rehabilitation Centers
Help Your Community Blossom by Volunteering
Need help getting involved? Follow this link for local volunteer opportunities:
Volunteer Match:
https://www.volunteermatch.org/search/orgs.jsp?r=subregion&aff=&l=Lebanon%2C+IN+46052%2C+USA&o=update&s=1
Community Foundation of Boone County's List of Nonprofits 
Social Service Organizations in Boone County:
http://ibccn.org/orgs/social_service.html
Serve Indiana:
https://www.in.gov/serveindiana/welcome/
Get a Head Start on Mother's Day Excursions
Photo includes product from The Lemon Bar, Zionsville
Treat the mother figures in your life to a day of appreciation and enjoyment here in Boone County! Brunch, nature walks, art endeavors, and more – we have it all!
Capture the Season of Growth in Your Family Photos
Perhaps the best time of year to update your family photos, springtime in Boone County is sure to satisfy all of your aesthetic needs. Visit our parks, trails, and nature gems to capture big smiles, goofy moments, and what love looks like here at home.
Pack it Up and Picnic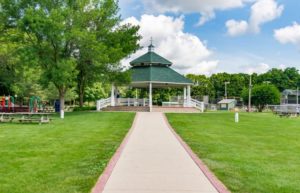 Photo highlights Zionsville's Lion's Park Gazebo 
It's about time that we start shifting our meals from the dinner table to a plaid blanket! Enjoy your favorite seasonal foods while surrounded by the scenery of your ideal Boone County nook.
Discover Your Green Thumb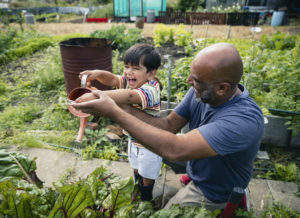 April showers bring May flowers, and we suggest taking advantage of this! Indulge in the beauty of this time of year by planting what brings you joy in your local nursery.
Get a Scoop of What You Love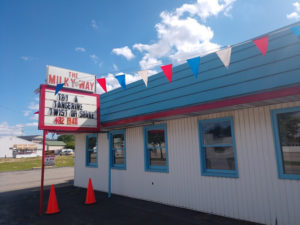 Photo captures Lebanon's Milky Way
What do we crave after a long game, a day at the park, or a bike ride? You guessed it. Visit your local ice cream shops for a taste of what you missed all winter!
Discover a New Hobby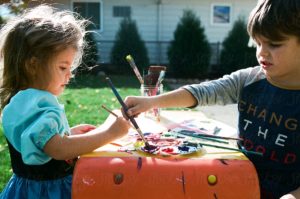 Boone County is home to all likings: the arts, athletics, service organizations, animal-oriented services, and more, so spring into something as beautiful as the place that we are lucky enough to share!
Natalie Dafoe is a Senior at Lebanon High School. During the school year, she participates in several clubs and activities and works outside of school at City Barbecue in Whitestown.