School's out and the weather is heating up – summer is here! Don't miss out on a second of it. If you're bored at home and looking for something fun to do, here are 10 things in Boone County for you and your family this summer!
1. Play with Your Furry Friend

Enjoy the great weather with man's best friend and visit one of the many dog parks Boone County has to offer. Take your pet on a walk, to the dog park, or to meet new friends – nothing says I love you to your dog like a day spent together! For a playful afternoon, visit:
2. Dust Off the Training Wheels

Summer brings warm weather, so dust off the training wheels and go on a bike ride. You can bring your friends or family along for even more fun! Some great places around Boone County to ride through include:
You can also visit Eboom for any of your bike needs or join in on one of their group rides!
3. Enjoy an Outdoor Movie at M.E.L.S.

Enjoy a movie outdoors with your family or go on a date night at M.E.L.S. at the Starlite Drive-In! Bring some blankets and buy some popcorn to experience a movie under the stars! It's open Fridays and Saturdays. $25 per car; box office opens at 7:30pm.
4. Splash into Summer

Cool off this summer by visiting one of Boone County's waterparks and splash pads! Take your kids to Lebanon Seashore Waterpark or a splashpad at Lebanon, Whitestown, or Zionsville parks. You can even fight the summer heat in your own backyard – have a water gun/balloon fight or set up a slip n' slide!
5. Explore Your Green Thumb

Try your hand at planting your own garden this summer – grow some veggies for your own fresh produce or plant beautiful flowers to brighten your yard. Black thumb vibes? Don't worry we have plenty of farmer's markets.
6. Samson Leather Craft Room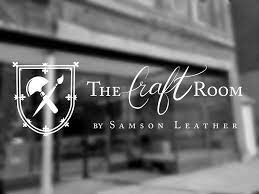 Source: https://www.samsonleather.com/pages/the-craft-room
Learn something new and create your own masterpiece in one of Samson Family Leather's Craft Room classes. They have something for everyone with wine and canvas classes to wallet-making classes! Their first class is June 26th! Learn more here.
7. Roast the Perfect S'more

Source: https://gudgear.com/campfire-smores-recipes/ 
For s'more summer fun, have a bonfire and roast some marshmallows. Complete your s'more with graham crackers and chocolate to make a yummy summer treat! Want to add a Boone County staple to your s'more? We triple dog dare you to try it out with a Titus donut.
8. Dull's Escape Trails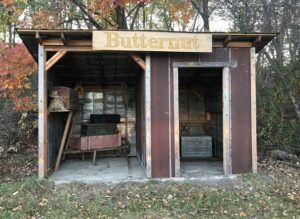 Source: https://visitindiana.com/things-to-do/57092-escape-trail-at-dulls-tree-farm
If you're looking for an outdoor adventure, Dull's Tree Farm presents Escape Trails – an outdoor escape room! Along the Pioneer Trails, you'll find problems to solve to successfully finish the trail. Learn more here.
9. Picnic in the Park

Pack up your lunch and take a trip to the park to enjoy some fresh air and scenery with your meal. Bring a blanket and book for a relaxed and cozy afternoon or friends and games for a day filled with laughter and excitement. Boone County has many beautiful parks to offer:
10. Savor a Cold Treat

What's a better way to end a long, hot summer day than with a delicious, cold treat from your local ice cream shop! Make a stop at Ice Cream Paradise in Lebanon, Fundaes in Whitestown or The Scoop in Zionsville.